Plan your Vegas trip with us, we'll get you all set up!
We offer tours, wedding, airport, and event transportation, as well as a variety of other services. We are committed to providing our customers with the highest level of service possible.
Whether you're planning a wedding, corporate event, or just a night out on the town, we have you covered. Our tours are a great way to explore all that Las Vegas has to offer, with knowledgeable guides and comfortable transportation. We also offer airport transportation to and from all major airports in the area. Our event transportation services make it easy to transport large groups of people to trade shows, conferences, and other events.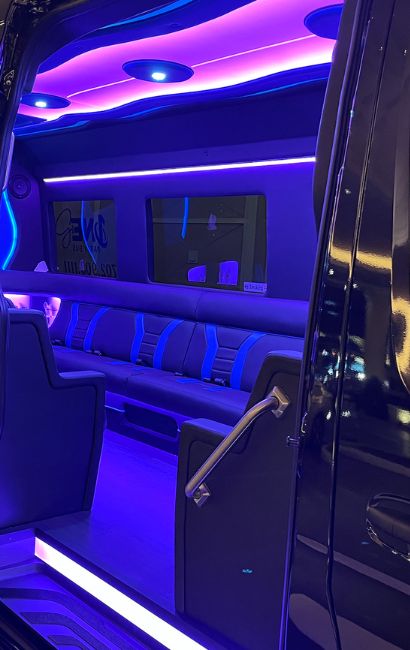 At One Party Bus, we believe that everyone deserves the VIP treatment. That's why we offer our Red Carpet Services, which are designed to make you feel like a celebrity from the moment you step into one of our vehicles. Our Red Carpet Services include a luxurious interior with plush seating and mood lighting, as well as complimentary drinks and snacks. Our professional drivers will treat you like royalty, opening doors for you and ensuring that your ride is as smooth and comfortable as possible. With our Red Carpet Services, you'll arrive at your destination feeling refreshed, relaxed, and ready to take on the world. So why wait? Book your Red Carpet Service with One Party Bus today and experience the ultimate in luxury transportation.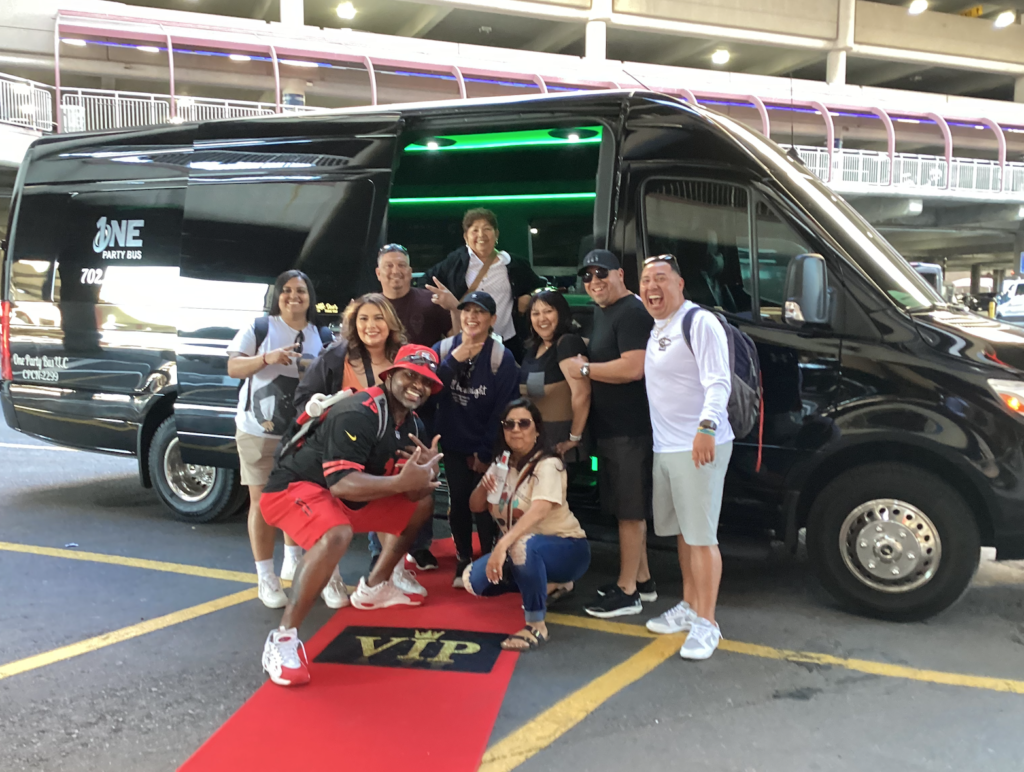 If you are looking for a fun and relaxing way to get from the airport to your hotel without any of the hassle, worry, or expense of a taxi, then look no further. One Party Bus will take you anywhere in Las Vegas for an unbeatable price.
One Party Bus offers limousines and buses for hire, providing customers with the classiest option for a night out in Las Vegas. Our company is committed to providing you with the best service and experience possible.
We are a professional las vegas tours, strip tours, tourist attraction tours company based in Las Vegas, Nevada. If you want to experience the best attractions Las Vegas has to offer and get picked up from your hotel with a private party bus that will pick you up from the hotel and take you on an unforgettable adventure!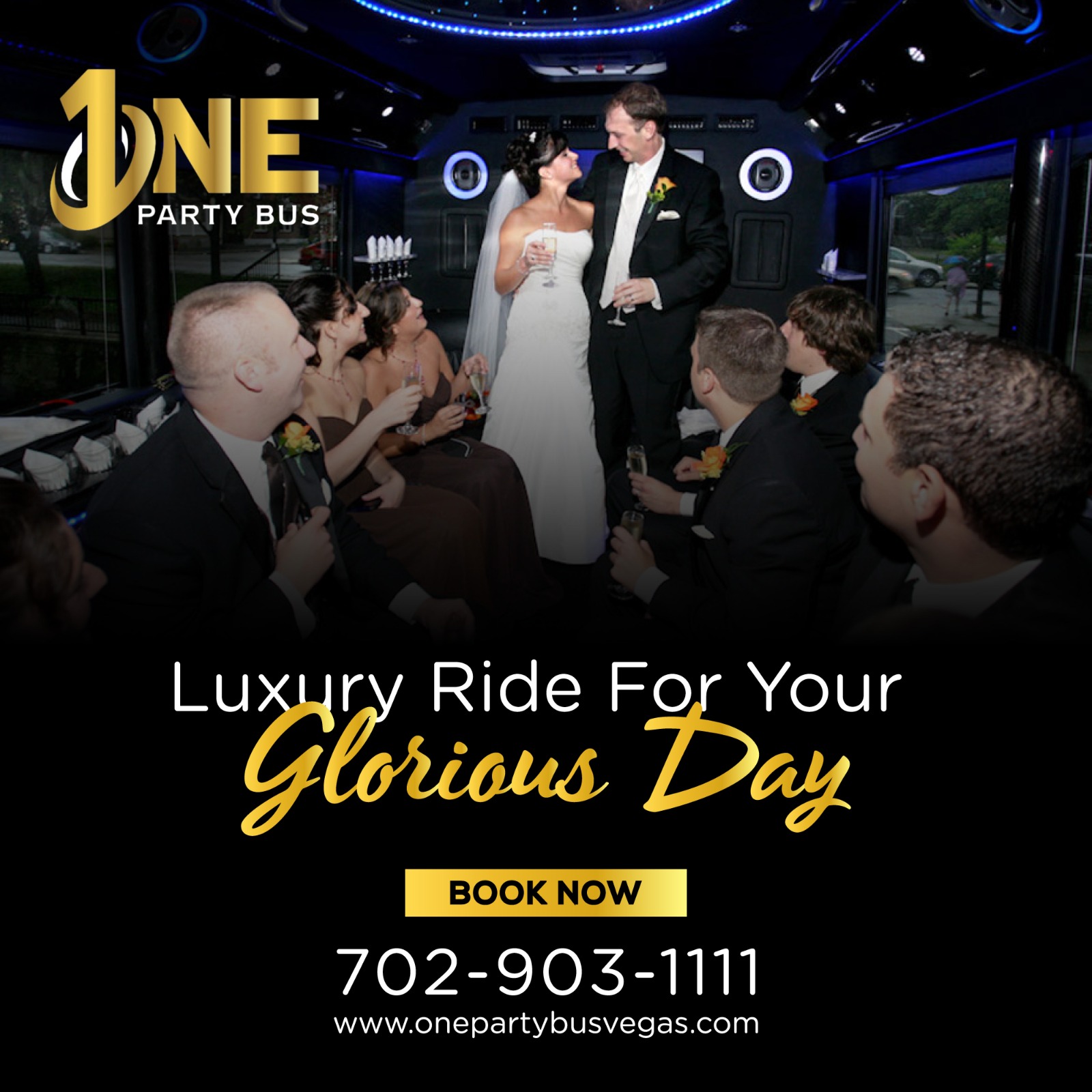 One Party Bus is a professional special event, bachelor party, birthday party, wedding  transportation company based in Las Vegas, Nevada. We offer an unforgettable experience with our diverse fleet of luxurious vehicles. You can reserve a limo bus or charter bus for your occasion.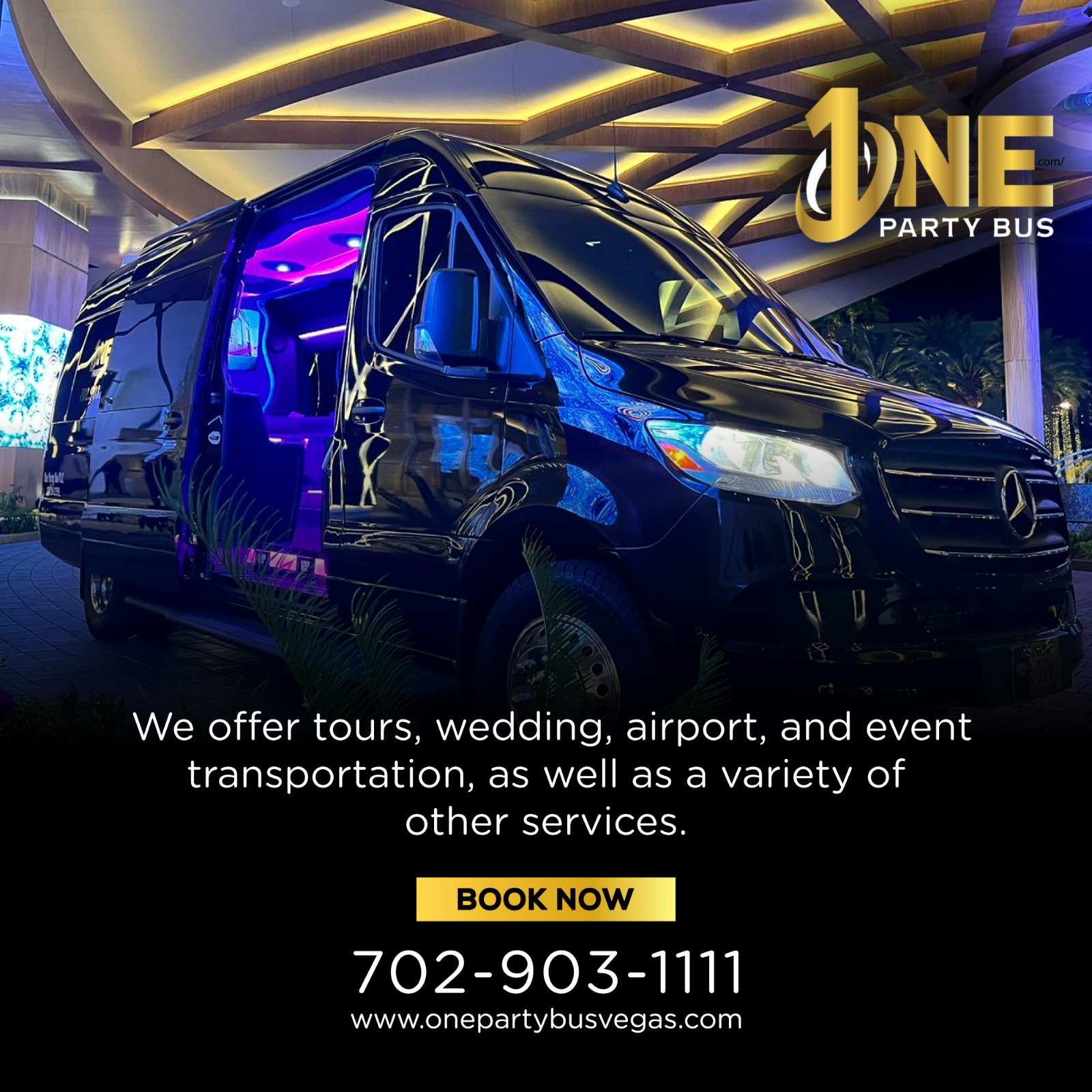 Our goal is to provide excellent service and transportation that exceeds your expectations. We offer a variety of options for every occasion. We strive to provide a best in class experience with every charter as we are committed to safety, reliability and customer satisfaction.
We have the most beautiful buses in Vegas, and our product is perfect for people looking for a fun way to party. We offer VIP transportation services in Las Vegas for bachelor and bachelorette parties, birthdays, anniversaries, night outs with friends or any other event that you want to turn into a celebration.